Art should not be a trompe l'oeil, but a trompe l'esprit" – Pablo Ruiz y Picasso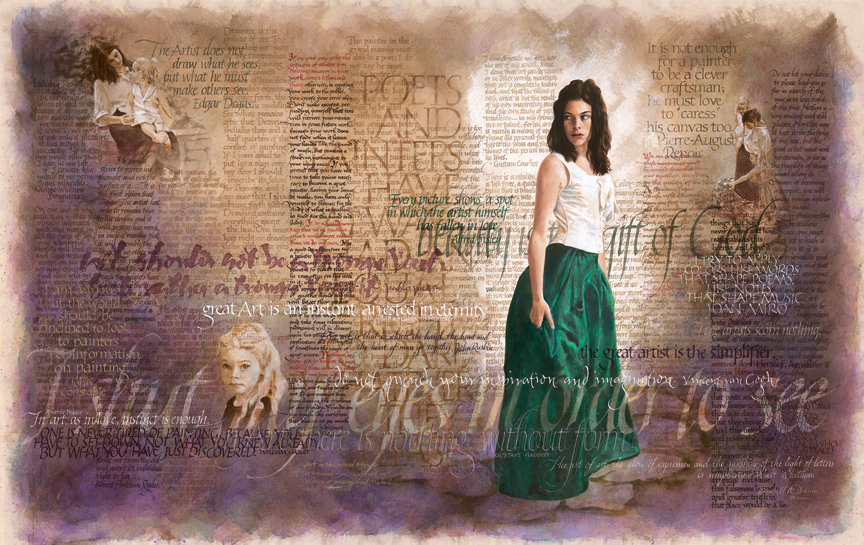 Characteristics of the Offering
"Giclee"

is a digital high resolution fine art reproduction, the "state of the art" in the industry.

These fine art reproductions are available on canvas for this painting due to the complexity of the image.

Each limited edition print is signed and numbered by the artist.

A Certificate of Authenticity will accompany each print.

For an article on this painting, click here.
Please allow 3 to 6 wks shipping on prints.

Due to shipping costs – we no longer offer framing.

This image may be gallery wrapped on a 1 1/4 stretcher bar which requires no frame. Please specify this request on your order. $50.00 Surcharge applies.
For questions about pricing, shipping, or other information not covered by this page, simply copy and paste the title of the image into our "Purchase Artwork" page
L'Esprit 40″ X 63.4″ Canvas Giclee, Edition limited to 50
L'Esprit 27″ X 43″ Canvas Giclee, Edition limited to 125