"There is Always Hope"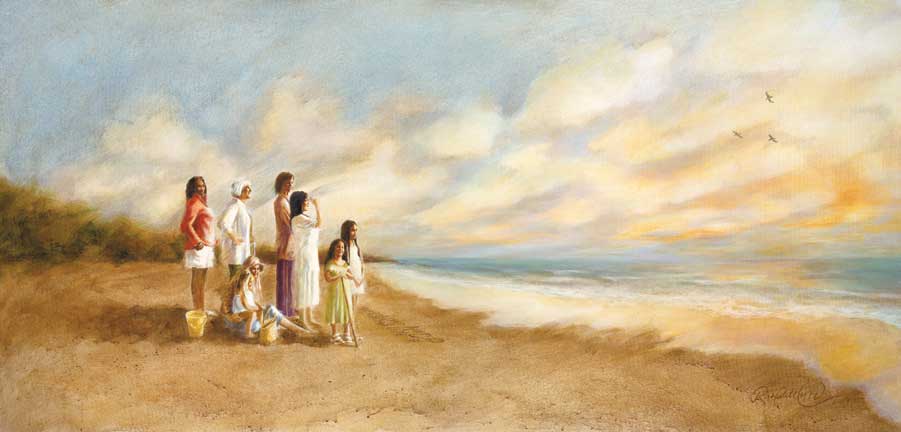 ______________________________________________________________
"Hope" is a painting based on the statement "There is Always Hope" 
The painting was commissioned for the Edgar and Jo Anne Jones Women's Diagnostic Center at Tri-City Medical Center, Oceanside, CA. Art Direction: Abacus Graphics
Characteristics of the Offering
The Tri Cities Hospital project is a painting that will greet visitors as they come into the Women's Diagnostic Center… the project has gone from concept to working composition, and was finished in April 2004. Art director John Webster of Abacus Graphics set up a page on the link below about the project, including pictures of it's application at the site. click here.
"Giclee" is a digital high resolution fine art reproduction, the "state of the art" in the industry.
These fine art reproductions are available on canvas or paper.
Each limited edition print is signed and numbered by the artist.
A Certificate of Authenticity will accompany each print.
Please allow 3 to 6 weeks delivery time for Limited Edition orders. An email will be sent with your order advising of estimated delivery time based on whether the product is in stock.
Due to shipping costs we no longer offer framing.
This Painting can be "gallery wrapped" in the canvas edition. The image wraps around a 1 1/4 " deep stretcher bar and no frame is necessary. Please indicate your desire to have a "Gallery Wrap".  $50.00 Surcharge applies.
For questions about pricing, shipping, or other information not covered by this page, simply copy and paste the title of the image into our "Purchase Artwork" page
Hope    36″ X 72″ Artist Proof Edition on Canvas limited to 5
Hope    24″ X 48″ Artist Proof Edition on Canvas limited to 5
Hope   15.5″ X 32.5″ Giclee on fine paper, Edition limited to 245